Groups and projects
Head:


Neural correlates of (un)consciousness in anesthesia and coma
Head: &

Our research group is concerned with the cortical mechanisms that generate human consciousness. The question of where and how human consciousness arises has employed philosophers for centuries. In recent years, neuroscience could make significant contributions to the neurophysiological foundations of consciousness. Key, wide-ranged networks of neurons in the brain could be identified that are crucial to generate highly complex and dynamic patterns of brain activity. These patterns are thought to reflect conscious processes in the first place. Our group made contributions to the field using both fMRI and EEG techniques in anesthetized and comatose patients, identifying robust neurophysiological plausible markers of intact consciousness. These insights offer new perspectives into improving monitoring of anesthesia during surgical procedures and answering difficult ethical questions arising in unresponsive, but seemingly wakeful patients.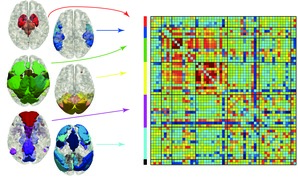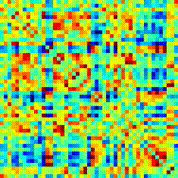 Head:

We study higher-order cognitive functions at the level of individual neurons and their networks. Intelligent, goal-directed behavior is produced by the interaction of populations of neurons in the cognitive brain centers such as the prefrontal cortex, the parietal cortex and the basal ganglia. We develop and use technologies for recording from individual neurons directly in human subjects and combine these with a variety of state-of-the-art methods in animal models (fluorescent neuroimaging, large-scale extracellular recordings, optogenetics, and computational modelling).

More information at simonjacob.de
Head:

More information...
Neurooncology and functional neuronavigation and -monitoring
Head:

More information...
More information...
Head:

Projects:
Distant effects of white matter lesions ()
Differential effects of disease-modifying therapies on white matter lesions and brain atrophy ()
Scaling T1-weighted images to investigate normal-appearing white matter in MS ()
MRI markers of cognitive impairment ()
Morphological underpinnings of the most established atrophy marker in MS, the percentage brain volume change ()
Prognostic value of white-matter lesion volume changes ()
Prognostic value of combining evoked potentials and MRI ()
Cooperations:
Myelin imaging in MS (intern cooperation with the group of Christine Preibisch)
Gene-MRI: Genetic determinants of the course of Multiple Sclerosis as characterized by MRI (intern cooperation with Christiane Gasperi and extern cooperation with centers of the consortia IMSGC, Multiple MS, and others)
EEG-based and structural network analysis in MS (intern cooperation with Katharina Bauermeister from the PainLabMunich of Markus Ploner)
Predicting individual disease activity in Multiple Sclerosis: Making the informative wealth of white matter lesion imaging clinically accessible (DFG-funded cooperation with Bjoern Menze and Benedikt Wiestler)
Computational imaging biomarkers of multiple sclerosis (NIH-funded cooperation with Koen van Leemput)
Head:

Our research group investigates how the human brain generates pain. Understanding these processes provides basic insights into how the brain translates objective sensory information into a subjective experience. Beyond, such insights are crucial for harnessing these processes for the treatment of pain. Moreover, changes of these processes figure prominently in the susceptibility, development and maintenance of long-lasting pain in chronic pain disorders. Insights into the brain mechanisms of chronic pain can therefore help to develop biomarkers and novel treatment strategies for chronic pain. To achieve these goals, we use electroencephalography (EEG) and cutting-edge analysis techniques to investigate the role of neuronal oscillations, or brain rhythms, in the cerebral processing of pain. Moreover, we use non-invasive brain stimulation (transcranial alternating current stimulation, tACS) and neurofeedback to modulate neuronal oscillations and alleviate pain.

Please check our website PainLabMunich.de for more information.
Head:

Projects:
Implementation and evaluation of novel MR imaging methods as well as support and quality assurance for neuroimaging projects within TUM-NIC (Stephan Kaczmarz, Ronja Berg, Gabriel Hoffmann)
Sequence development for quantitative structural and metabolic MRI (Ronja Berg, Stephan Kaczmarz in collaboration with Aurore Menegaux, Irene Vavasour (Djavad Mowafahian Centre for brain health, Vancouver, Kanda), Tobias Leutfritz (MPI für Kognitions- und Neurowissenschaften, Leipzig))
Quantitative structural and metabolic MRI in healthy and preterm born adults and patients with multiple sclerosis (Ronja Berg in collaboration with Aurore Menegaux, Christian Sorg, Mark Mühlau, Markus Ploner)
Sequence development for calibrated functional MRI (Stephan Kaczmarz, Gabriel Hoffmann in collaboration with Fahmeed Hyder (Yale University), Jan Petr (Helmholtz Zentrum Dresden-Rossendorf), Matthias van Osch (Leiden University))
Impact of reduced cerebrovascular reserve on brain structure and function in patients with high-grade carotid artery stenosis – a follow-up study (Jens Göttler, Stephan Kaczmarz, Gabriel Hoffmann, Lena Schmitzer, Jan Kufer in collaboration with Benno Ikenberg (Neurologische Klinik und Poliklinik,TUM)
Mechanisms of cerebral oxygen supply in healthy aging and pathological conditions (Stephan Kaczmarz, Jan Kufer in collaboration with Fahmeed Hyder (Yale University), Kim Mouridsen, Mikkel Bo Hansen (Aarhus University), Alexander Seiler (Universität Frankfurt))
Towards calibrated resting-state functional MRI: A feasibility study combining advanced hemodynamic-oxygenation imaging with dynamic modelling and individualized intrinsic brain network analysis (Mario Archila-Meléndez, Stephan Kaczmarz, Gabriel Hoffmann in collaboration with Christian Sorg, Rachel Nuttal)
Clinical ASL applications for non-invasive, vessel-selective MRA and perfusion imaging (Stephan Kaczmarz, Nico Sollmann in collaboration with Makoto Obara, Kim van de Ven (Philips Healthcare))
Automated detection of perfusion territory border zones in cerebrovascular diseases with machine learning (Stephan Kaczmarz, Lena Schmitzer in collaboration with Carolin Pirkl)
Head:


The human brain consumes around 20% of the energy produced by the body. While neuroscience research has immensely progressed in understanding the micro- and macroscopic architecture of the brain, the reason for its high energy demands is still a mystery. In my research group, we study how energy metabolism drives neural signaling and whether it is altered in neuropsychiatric disorders. At TUM, I have established simultaneous measurements of glucose, oxygen and neurotransmitter metabolism in the human brain combining quantitative PET, calibrated fMRI and edited MRS on an integrated PET/MR-scanner. We also use TMS to non-invasively modulate human brain activity.

Please check my webpage for current projects and open positions via: valentinriedl.de
Head:

The Neuropsychiatry and Neuroimaging Lab studies large-scale brain systems in healthy humans and neuropsychiatric patients by the use of multi-modal imaging techniques. Main focus is on neurodevelopmental (schizophrenia and premature birth) and neurodegenerative disorders (Alzheimer's disease). Key method is functional MRI extended by EEG, perfusion-based MRI, and PET.

We are interested how blood oxygenation fluctuates – i.e. the main functional MRI signal -, how these fluctuations link with both neural oscillations and blood perfusion, how they spread across the cortex, how they are altered by neuromodulators such as dopamine, and how these processes are impaired in neurodevelopmental and neurodegenerative disorders. Therefore, we use simultaneous in-vivo imaging of ongoing brain processes at rest in humans together with a modelling approach on processes of interest.
Head:

Topics:
Analysis of dynamic interaction patterns between remote brain areas on the system level
Concurrent EEG and fMRI studies: cross-frequency coupling and multimodal signal integration
Analysis of the relevance of intrinsic brain processes on evoked brain activity and behaviour
Dynamic functional MRI analysis of data derived in psychiatric diseases